As part of our continual effort to improve your experience on our website, we are making an update to the Teachers tab that will be implemented tomorrow on the Big Ideas Math website.
Below is a preview of the new Teachers tab. Here you will notice that we have added a light blue box with three separate divisions that contain the new features.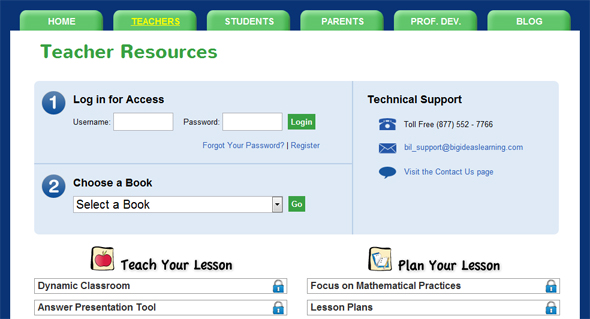 On the left-hand side, you will see Steps 1 and 2. Step 1 prompts you to enter your login information and Step 2 prompts you to select a Big Ideas Math book from the drop-down menu.
Once you have successfully logged in, the Step 1 area will become gray. You will see two options under your username including My Account and Logout.
Next on Step 2, you will select your textbook from the drop-down menu. Once you have selected a book, the Teacher Resources below the blue box will be unlocked. You can select a different textbook at any time.
You will also see the Technical Support information on the right-hand side of the blue box.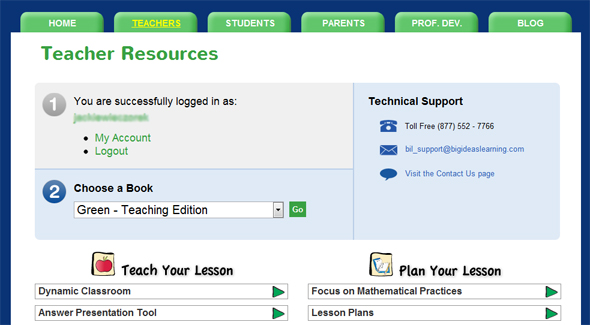 We hope that these updates will make logging in and selecting a textbook on the Teachers tab more efficient for you!
If you have any questions regarding the changes made to the website, please contact us at (877) 552 – 7766.