We recently had the opportunity to spend a day with teachers and students using Big Ideas Math in Colorado Springs, CO.
We explored a tessellation activity in the Red book (Section 5.2). Students used manipulatives to complete the activity.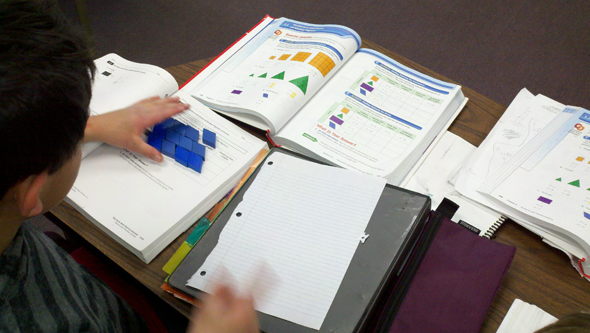 We had a great time with the Colorado Springs staff and students!