Thank you again for your patience while we develop this tool. We would like to share some updates that have been recently released.
Standard and Item Analysis Reports can now show individual student answers for each item. Click on a student's response icon to bring up a pop-up of their response.
Teachers now have the ability to assign to select students.
Teachers may add notes or instructions for the students when creating assignments.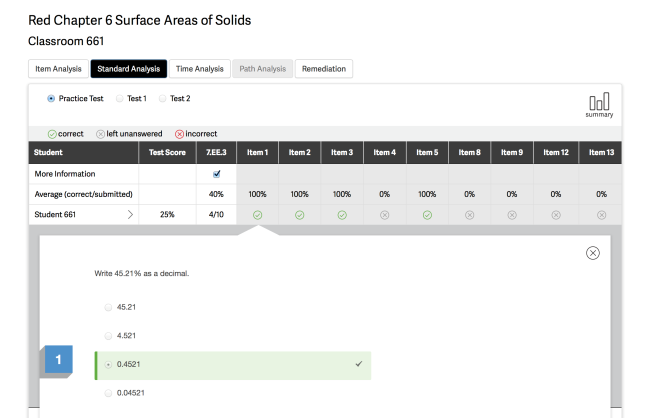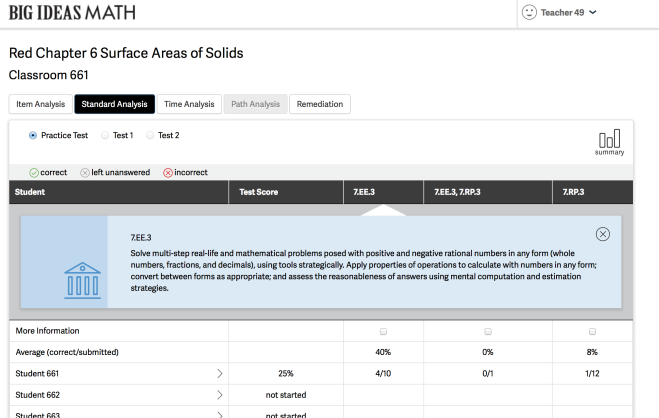 If you have any comments or questions concerning the Dynamic Assessment and Progress Monitoring Tool, please let us know in the comments section or contact Big Ideas Math tech support at bil_support@larsontexts.com.