Our new friends from Thinkfinity, a social network for teachers, stopped by our booth at NCTM and dropped off some amazing freebies. This USB port can twist and turn into different shapes and the cord makes it functional to hang around your neck. Perfect for teachers!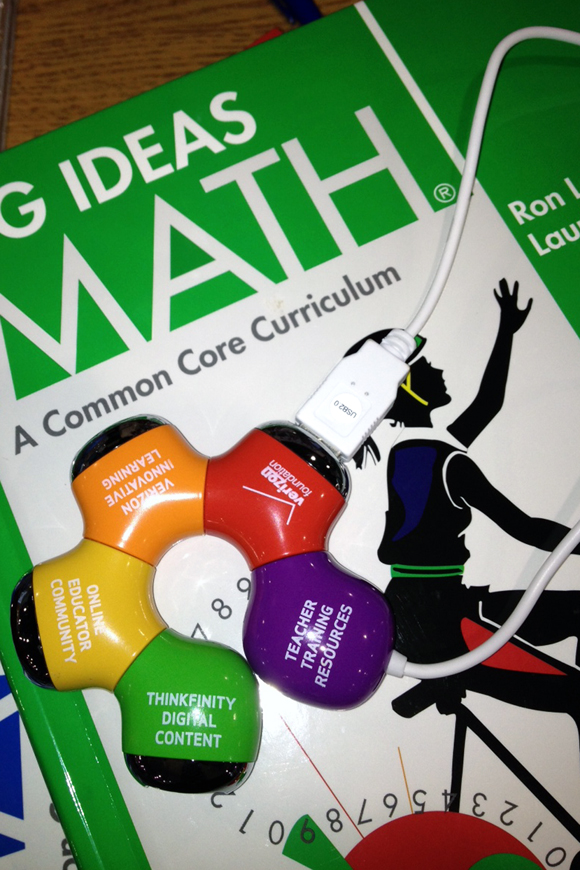 We also made friends with Eli, the founder of Desmos, a free online graphing calculator. This amazing free resource is a wonderful tool for the classroom, home, or wherever you or your students might need a graphing calculator.
We will be sharing more about Desmos in the future, so stay tuned!