Teachers, if your site looks this (image shown below), here are steps to take to fix the site based on your web browser: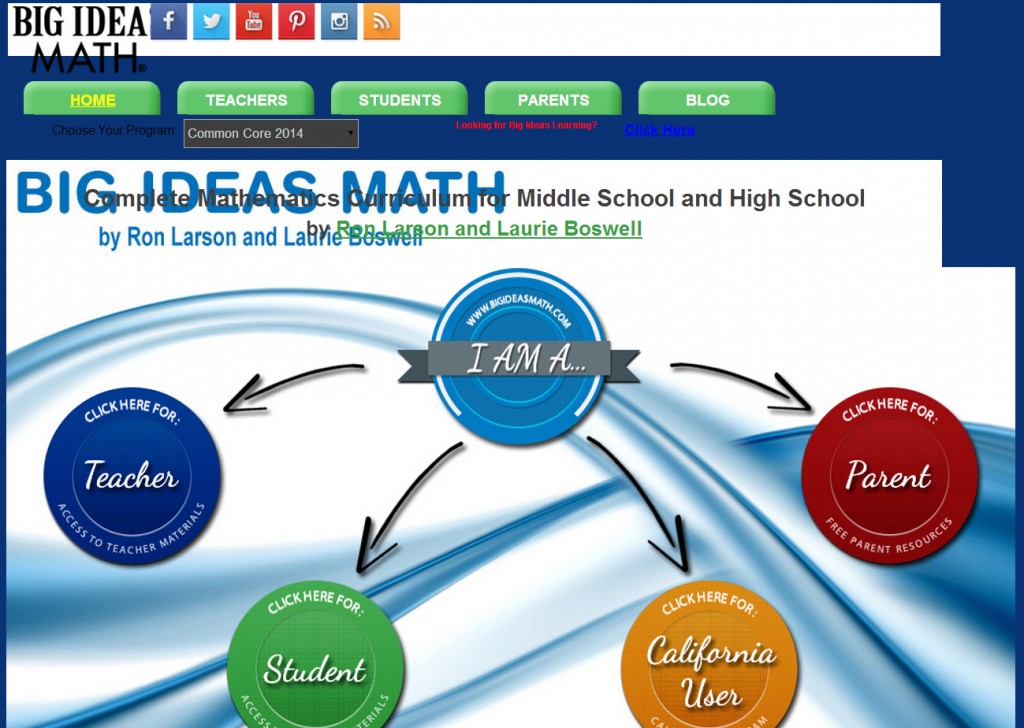 Internet Explorer: 
1. Click "Tools" in the top menu
2. Click "Delete Browsing History"
3. Select "Cookies and website data"
4. Click Delete
Chrome:
1. Click the chrome menu on the browser toolbar
2. Select "Tools"
3. Select "Clear Browsing Data"
4. In the dialogue box select "Cookies and other site and plug-in data" (if it's not selected already)
5. Click clear browsing data
Firefox:
1. At the top of the Firefox window, select Tools then "Options"
2. Select the Advanced panel
3. Click on the "Network" tab
4. In the Cached web Content section, click "Clear Now"
5. Click "Ok" to close the options window
Safari:
1. Click "Edit"
2. Select "Reset Safari"
3. Click "Remove all website icons"
As always, the Big Ideas Learning technical support team is here to assist you if you need any additional guidance.You can contact technical support from 8:00am to 5:00pm EST Monday through Friday by calling (877) 552-7766.
You can also e-mail technical support 24 hours a day by visiting www.bigideasmath.com/support. A member of our support team will reply within 24 hours.